Getting Started
A Bolt is a data pipeline that encompasses a series of steps through which data moves from a Source to a Destination, and along the way, data gets transformed.
You can create a bolt in just three simple steps:
Add Integration and create a dataset
Apply Transformation on the created dataset
Move the transformed dataset to a Destination That's all; your bolt is ready to run!
Below we have comprehended the steps in more detail:
1. Add Integration​
Connect your data source to Bolt either by selecting an existing Integration or adding a new Integration.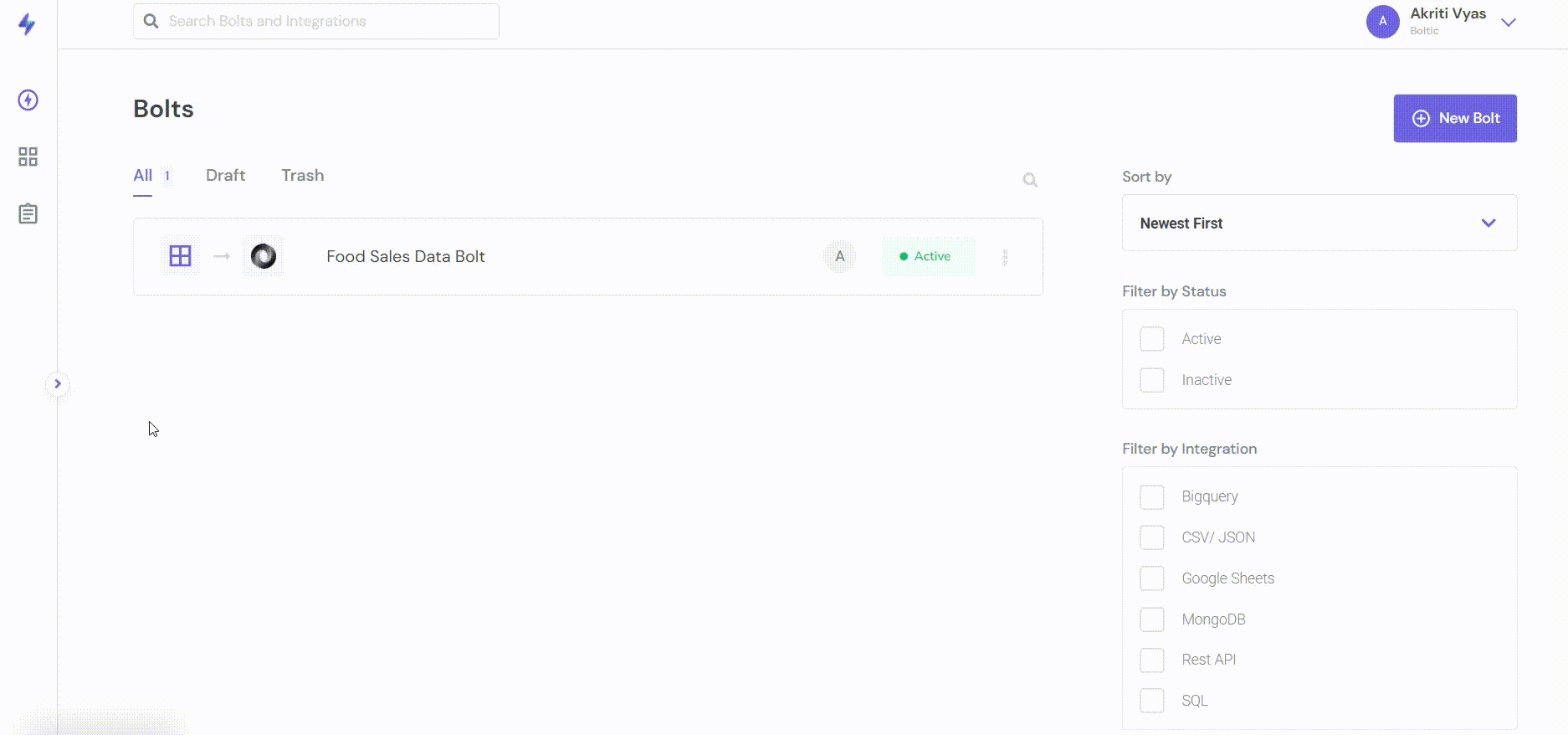 Create Dataset​
You can create Datasets by writing queries in the query mode or using the visual mode to build native queries without coding.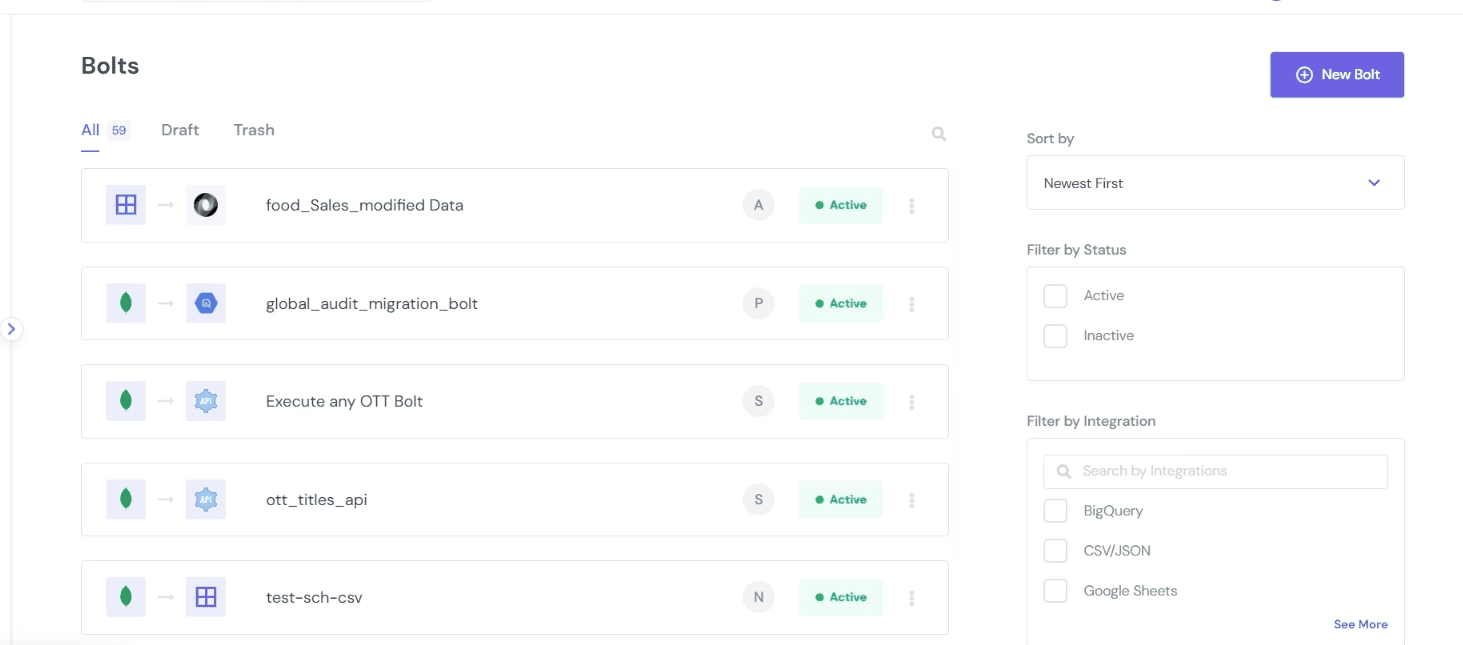 2. Apply Transformation​
Apply a series of different transformations to the data.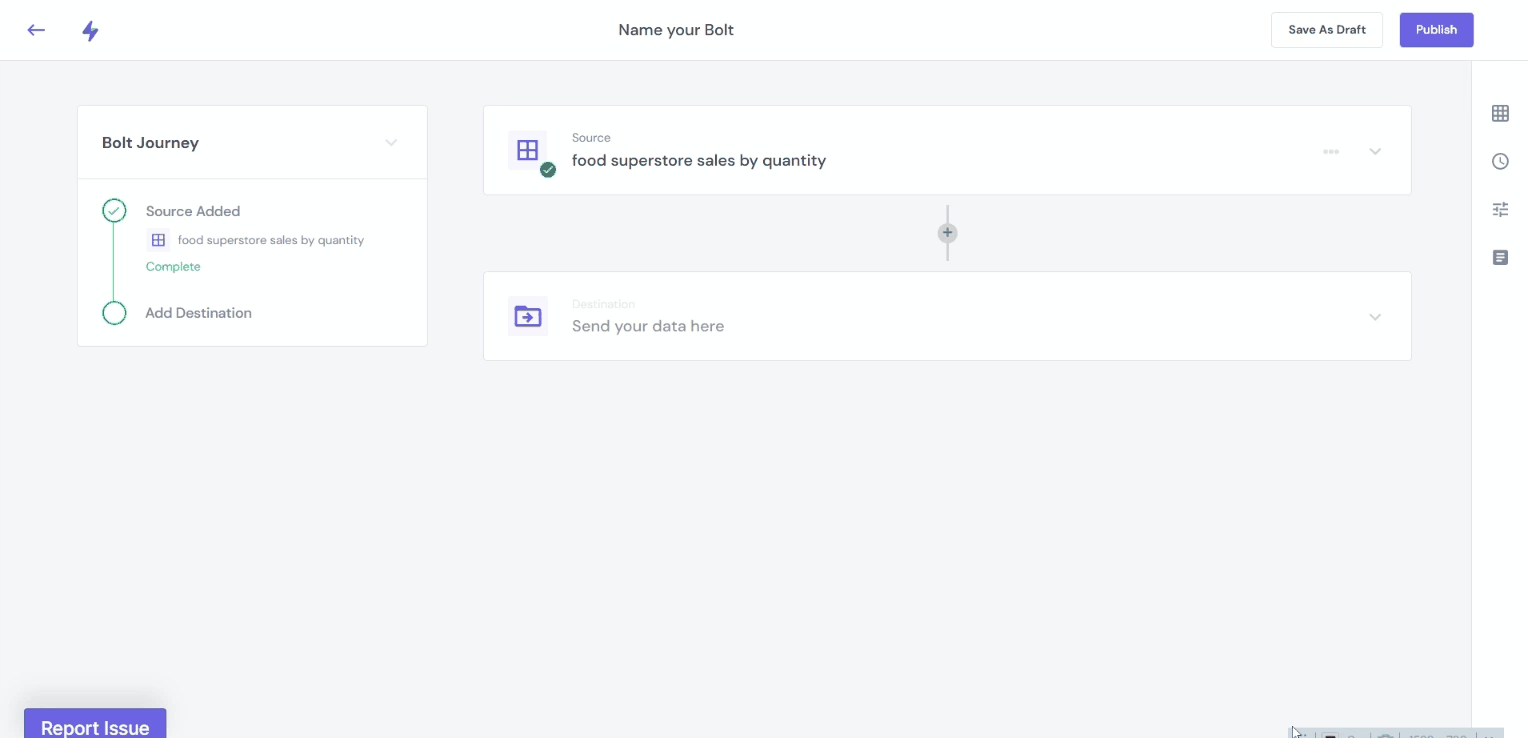 3. Send Data to Destination​
Send transformed data to a preferred destination.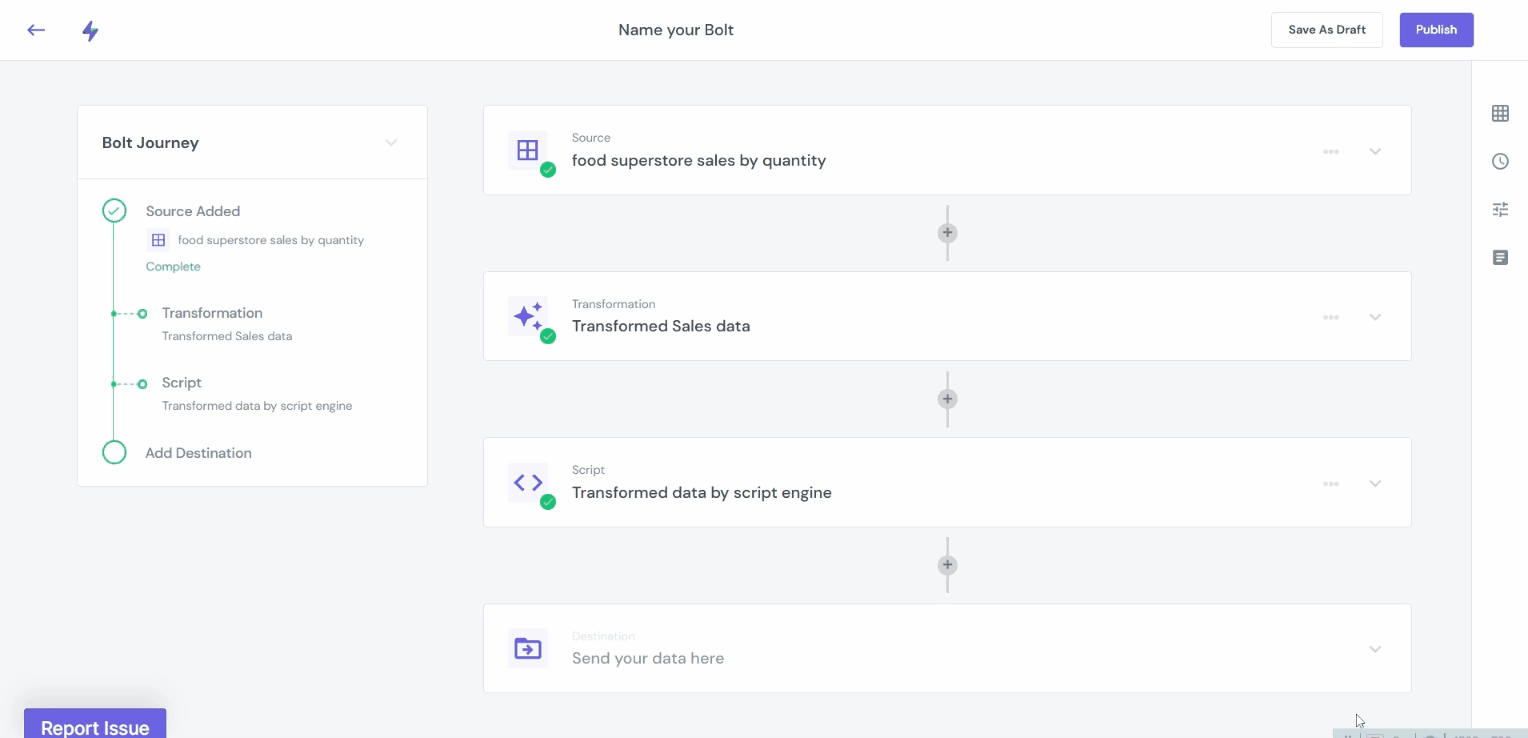 This shall help you in executing your use cases and save your valuable time and resources.
Any Question?​
We are always an email away to help you resolve your queries. If you need any help, write to us at - 📧 support@boltic.io