Users Invite & Manage
You can invite your teammates to collaborate with you using our Invite & Manage feature. Boltic makes it simple to invite new users. Users will receive an email asking them to sign up for Boltic as soon as you send them an invite.
Step by Step Guide to Invite New Users​
Follow these steps to invite a new user to Boltic: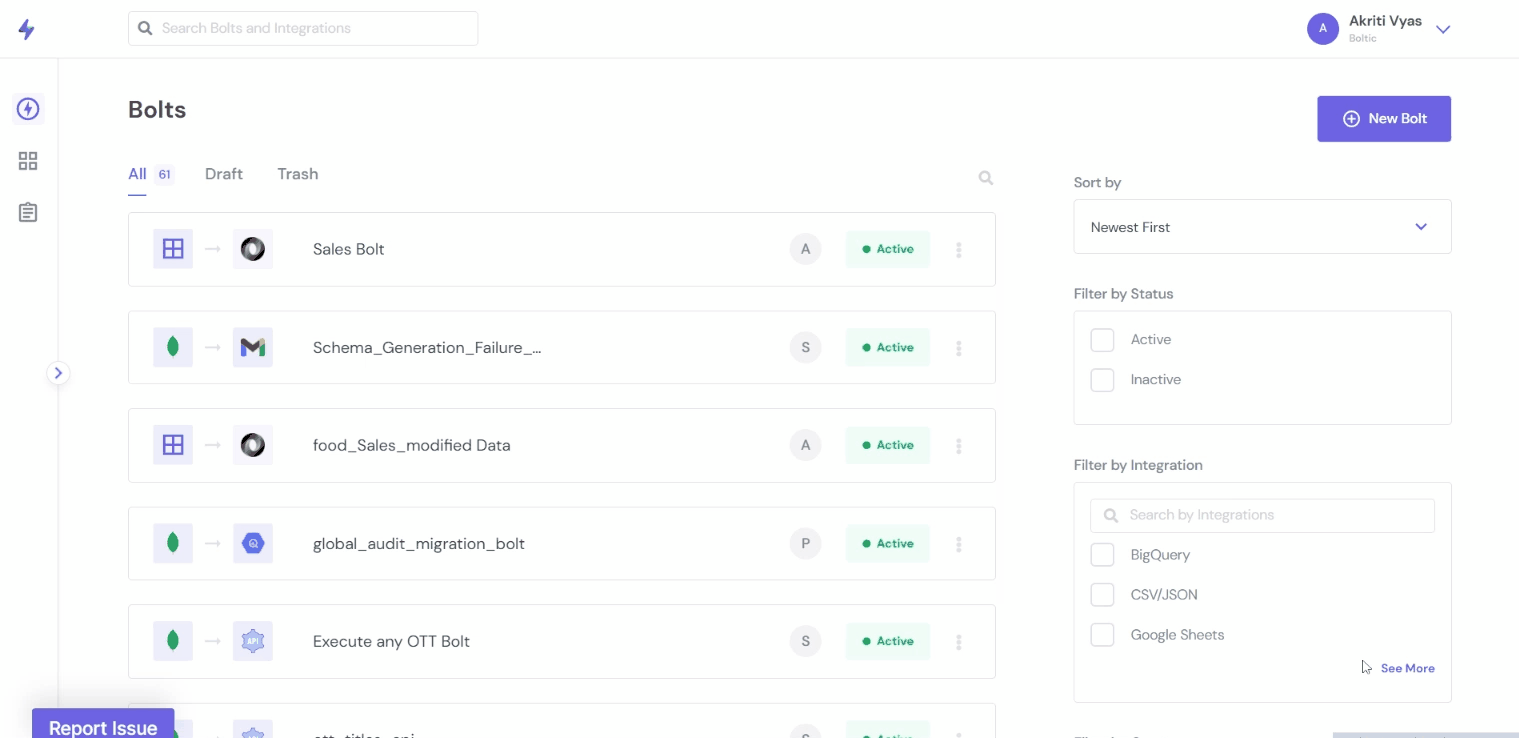 Step 1: Go to the User Panel​
Click your profile image in the upper right-hand corner of the workspace

Click the Organization Settings and then click Members
Step 2: Click on Invite Members​
Enter the email of the member that you would like to invite. You can send an invite to multiple members at a time.

Select the Role for this member.
| Roles | Description |
| --- | --- |
| Admin | Members in this role can invite other members to be admin |
| General | Members in this role can only send the invite to other members |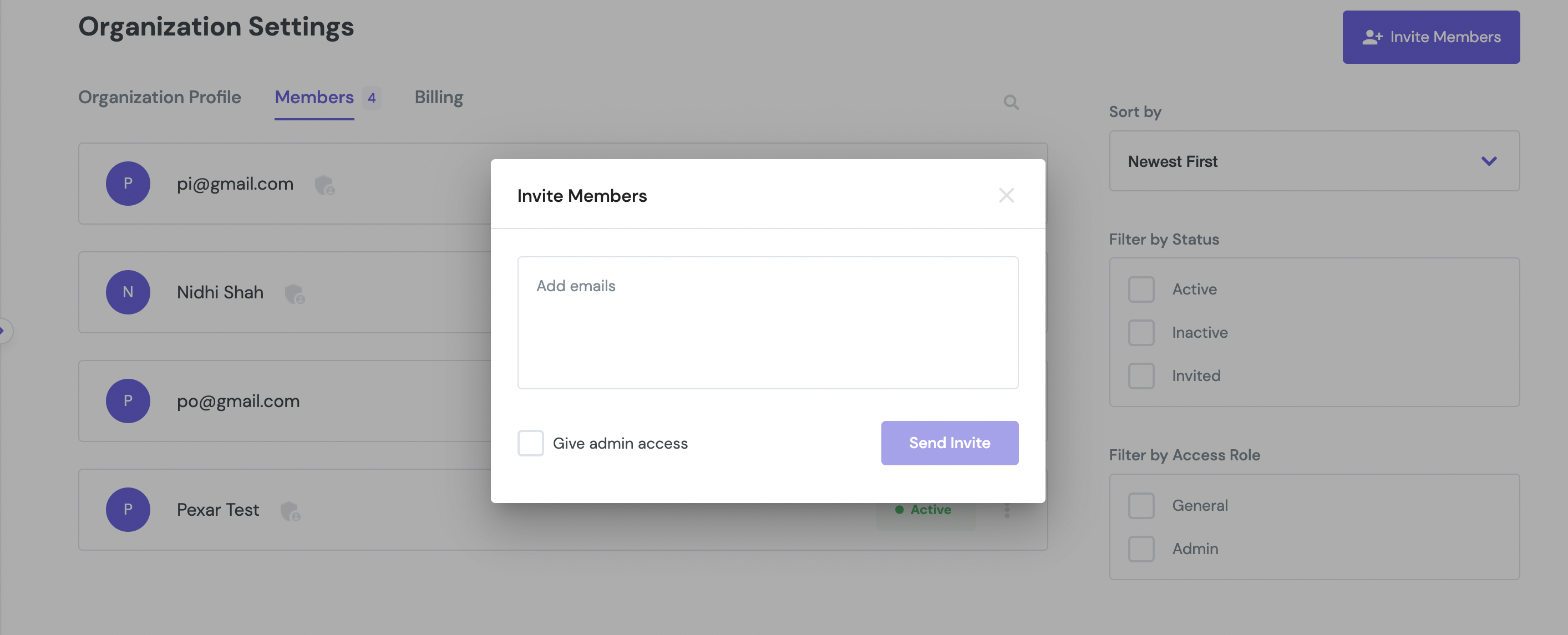 Note
Users can only invite members in their own domain. If the domain user is part of a non-domain tenant he/she will be blocked.

Users of non-work email can invite anyone.

Except for people whose company and domain are already registered with Boltic.

If a user accepts an invite with the role of Admin they will automatically become the admin when they use the product
You can send email to the following non work domain email addresses-
GMAIL("gmail.com")

YAHOO("yahoo.com")

AOL("aol.com")

HOTMAIL("hotmail.com")

OUTLOOK("outlook.com")

ZOHOMAIL("zohomail.in")

MAIL("mail.com")

PROTONMAIL("protonmail.com")

YANDEX("yandex.com")
View and Manage Members​
In the Members view page, you can view and manage all the members. As soon as you send an invite to your member, he/she will be included with the Invited status.

Any Question? 🤓​
We are always an email away to help you resolve your queries. If you need any help, write to us at - 📧 support@boltic.io