Global Search
Bolt Global Search allows you to search any resource (Bolts & Integrations) globally without having to navigate to the relevant resource page. You can perform a global search using the "Global Search" bar which is available in the portal header throughout the resources pages.
Performing a Global Search​
Irrespective of the page you are on currently, Boltic's Global Search functionality allows you to rapidly search all Bolts, Integrations, Datasets, and Users.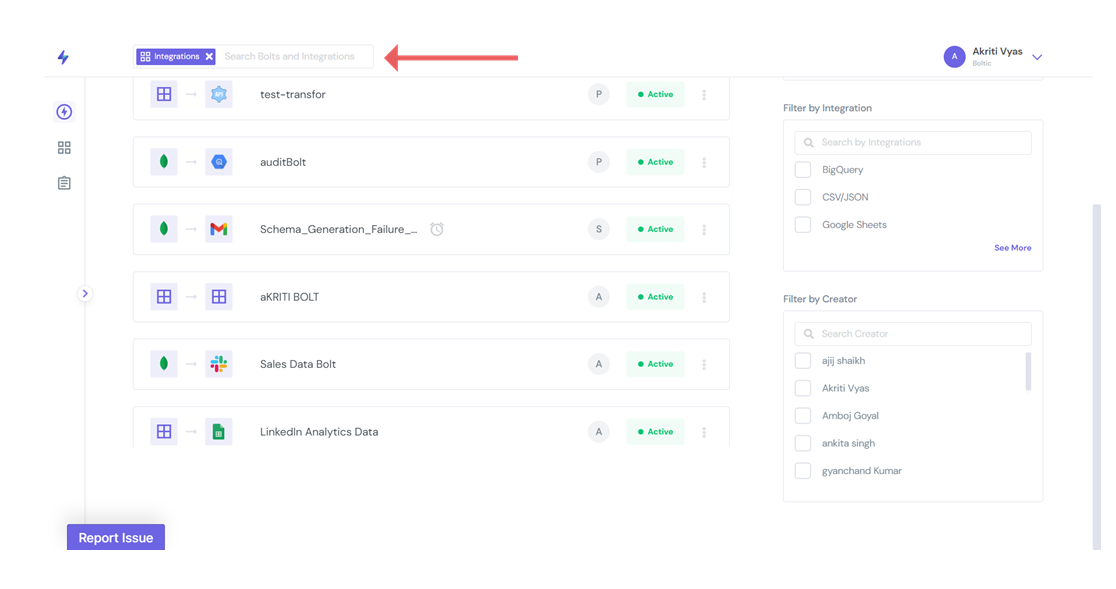 Click on the Global Search icon listed on the top of the Bolt and Integration listing page

You can select the particular resource that data you want to search for

Start typing the resource name in the Global Search panel. The search string fetches a list of all resources that match the search term
Searchable Fields​
You can search for any resource data by entering one of the following metadata fields in the Global Search bar:
Bolts Name

Tags

Datasets Name

Integrations Name

Users Name
Any Question? 🤓​
We are always an email away to help you resolve your queries. If you need any help, write to us at - 📧 support@boltic.io